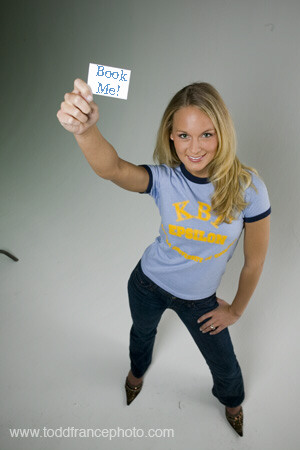 I will be booking a wide variety of assignments but am not considering adult work. No nude or semi nude.

As far as compensation, I am booking paid, TFP for print tearsheets, or TFP with outstanding and very creative photographers. Sessions with the help of a makeup/hair/styling professional are always preferred. Also looking for PR, hostess and trade show jobs.

If not nearby I can travel to you with expenses paid in advance.

I am interested in all areas of acting to expand my experience outside of theatre. I'm currently non-union and will consider all jobs offered. Contact me about upcoming auditions.

Do not hesitate to contact me if interested in working with me! Include a link to or samples of your work, proposed work details (location, genre, etc), references, and type of compensation being offered.